ADS 2wd Single Roller Chassis Dyno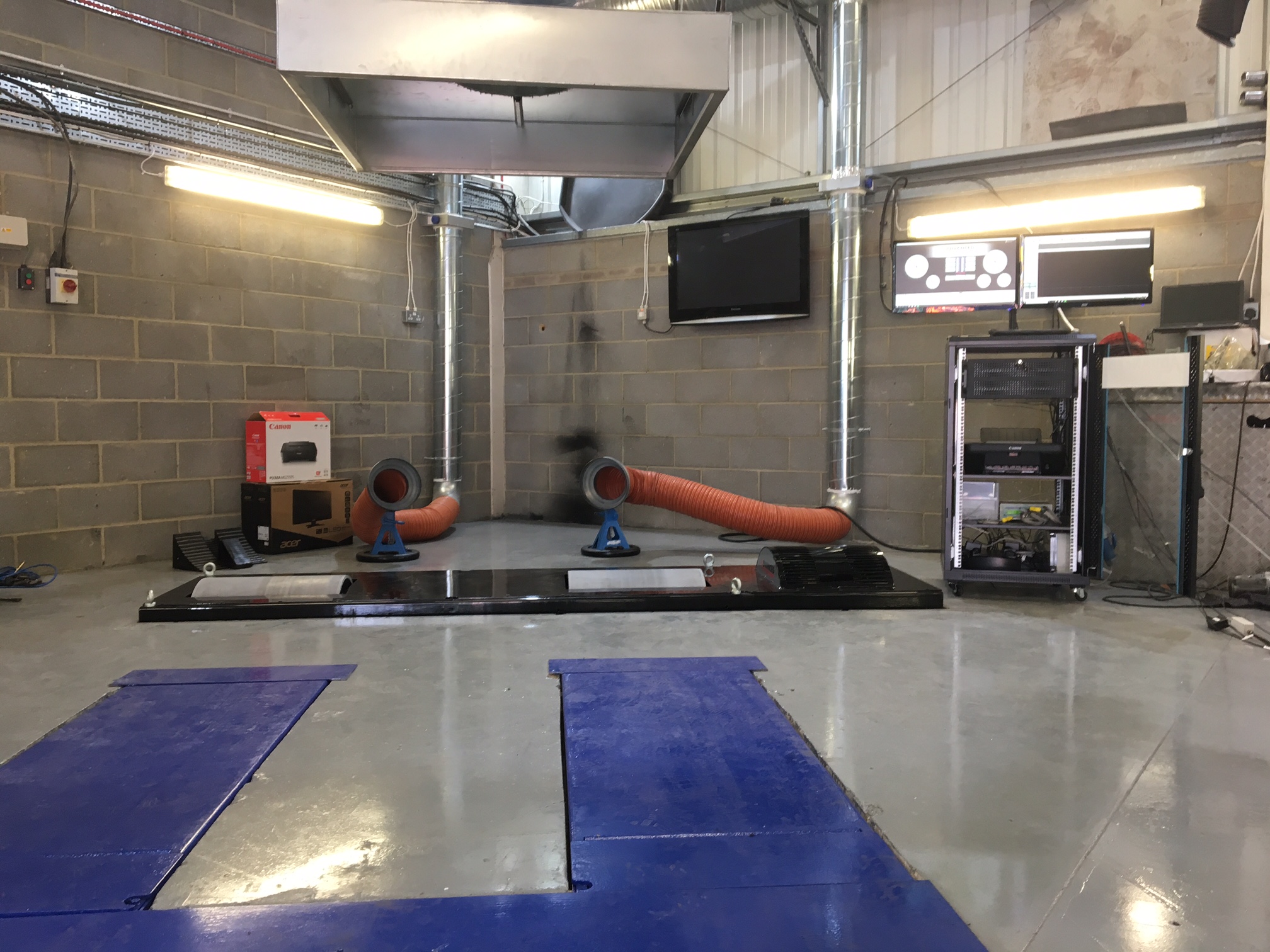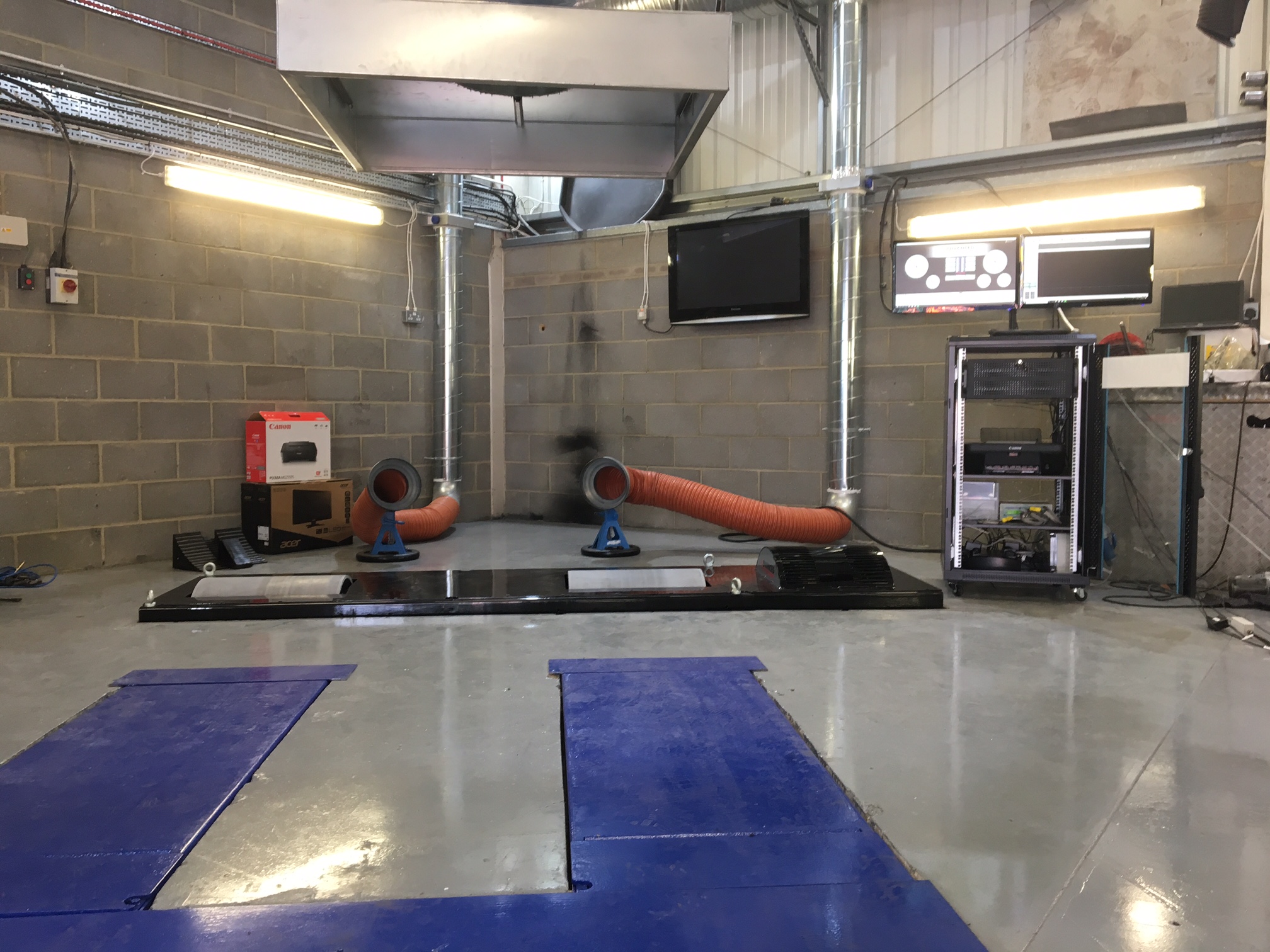 ADS 2wd Single Roller Chassis Dyno
1) Brand New Single Roller Chassis Dyno
2) 3600NM Eddy Brake – with dual handed rotors to allow true bi-directional operation
3) Large diameter (better traction) low inertia rollers with machined traction grooves – 340kmh capable, low inertia is beneficial for detecting small power changes/momentary misfires etc, heavy rollers dampen small changes which makes them less sensitive
4) Test modes:
a. Steady State – Capable of typically 2rpm, sensitive enough to detect sidelights being turned on. 1000hp capacity (with sufficient traction)
b. Inertia test – typically only used for automatics or unknown NOs equipped vehicles. Reasonable accuracy up to around 500hp
c. Linear Ramp Rate – preferred method, where the Eddy brake controls how quickly the vehicle accelerates. This is the most repeatable method and is very sensitive, it is also controllable so that the vehicle develops similar loading/boost profiles/run times to how the vehicle behaves on the road – over 1500hp capable (speed, gearing, ramp rate, traction dependant)
d. User defined Ramp profile – this can be a road simulation, track map, or specific test profile, all controlled by the Eddy brake on a speed V time basis, loaded via CSV file.
e. Lug down test – Typically reserved for HGV testing or Electric Vehicles, the test runs from full load high RPM backwards.
5) Control system:
a. Microcontroller dedicated system control
b. Cabinet mounted USB weather station for automatic correction for Baro. Cell Temp & humidity (user selectable industry std. correction factors)
c. Housed in 19" industrial rack (on wheels)
d. Twin 24" Monitors on boom
e. Industrial Win7™ PC with Solid State Hard Drive
f. UPS for controlled software shut down in event of power loss
g. Inkjet printer
h. Std. QWERTY Keyboard & optical mouse on rack
i. Bluetooth Keyboard and Trackerball for in-vehicle operation
6) Data acquisition:
a. 2 x Wideband AFR interfaces with extra-long looms and tailpipe adapters
b. 2 x Vac/Boost pressure sensors (5bar absolute) to allow for press drop testing, intercooler efficiency or twin turbo balance measurement
c. 1 x Oil/Fuel pressure sensor (10bar gauge) fitted with quick release coupling to allow connection to typical fuel pressure testing kit
d. 2 x EGT K-type thermocouples and taper glands
e. 2 x IAT/ECT K-type thermocouples (small diameter bead for fitting under hoses)
f. 1 x CRD probe for diesel rail pressure measurement
g. 1 x 0-30V voltage probe for measurement of fuel pump supply measurement etc.
h. 1 x Retarder temperature sensor
i. 1 x Inductive RPM clamp
j. 1 x Capacitive RPM clip
k. 1 x OBDII interface
7) Hardware:
a. 4 x 2500kg ratchet straps
b. 2 x high temperature sleeves (to protect straps in close proximity to heat sources)
c. 2 x short loop straps for multi-arm suspension arrangements
d. 1 x traction pull down hoop for big power applications
e. 4 x wheel chocks
f. 6 x chassis mounted tie-down points
g. 4 x externally mounted tie-down lashing eyes and concrete fixings
h. 2 x 3M ramps (longer version, curved, fold-up, or alloy units available at extra cost)
8) Cooling:
a. 15kW 3 phase 170kmh high pressure centrifugal fan with swivel/lockable castors (Lower cost 7.5kW version available but normally reserved for flash-tuners doing quick runs)
b. 18.5kW 3 phase DOL starter with emergency stop and thermal overload.
c. On/off control via software, manually via either keyboard, or automated based on speed (Variable speed system available at extra cost)
For more information please contact:
T: 01383827900 (For Dyno Sales & Upgrades)
F: 0845 345 4035
e: info@advanceddynos.co.uk
Images: Allmotion tuning, Bradley Motorworks